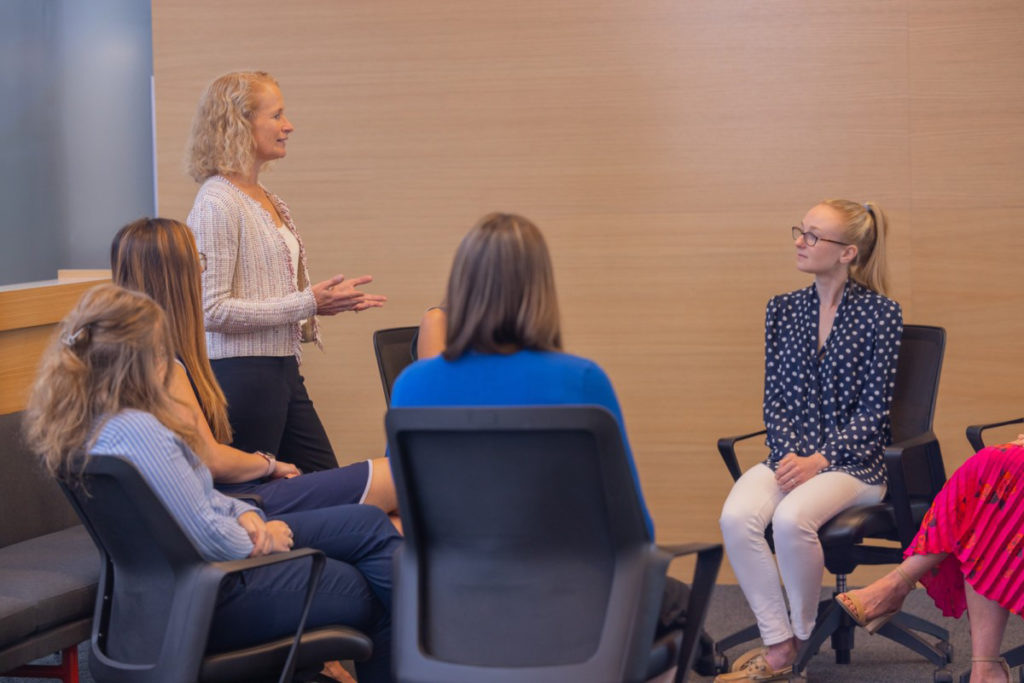 Craftsbury's Consulting Workshops bring together individuals in an organization to explore both personal and professional development. Thought-provoking discussions and exercises help participants identify strengths and focus areas, as well as set goals. Individuals are encouraged to truly reflect on what matters. We work through important topics such as leadership, building your network, giving and receiving feedback, confidence, positive mindset, work/life balance, anxiety and stress. The workshops provide a safe atmosphere that promotes a sense of shared purpose and support.
Consulting Workshops ideally have 10 to 15 individuals, enabling strong dialogue and participation by all. Workshops can consist of cross-functional participants from different levels of the organization, or they can be catered to individuals who are at the same stage of their career. For maximum impact, we recommend scheduling two workshops approximately three months apart. The second workshop increases accountability, enables greater understanding of the key themes and enhances team building.
Workshops catering to male managers are also available. Similar to workshops focused on female employees, the topics include:
Identifying/leveraging your strengths, as well as addressing focus areas
Leadership skills – hallmarks of high-functioning teams
Feedback – how to best give it and receive it
Goal setting
Learn more about how we can help you craft a path to success.